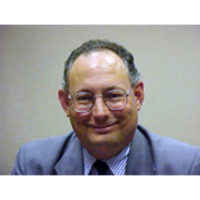 Mr. Gaultieri
Physical Science, Biology
Mr. Robert Gualtieri (Mr. G.) is a graduate of Kutztown University with a B. A. Degree in Natural Science. In addition, he has taken courses at Temple University in Horticulture and Landscape Design. Mr. G. is a former teacher here at ICHS; haven taught Elementary Math, Horticulture, Human Anatomy, Environmental Sciences and Chemistry. Mr. Gualtieri is currently teaching Physical Science and Biology.
Prior to his teaching career, Mr. G spent 35 years in the Financial Services Industry. Mr. Gualtieri has been married for 32 years to his wife, Anneliese, and has two grown children. In his spare time Mr. G. enjoys singing Barbershop harmony, fishing, raising tropical fish and bird watching. He is also employed at Primex Garden Center in Glenside where he assists homeowners make their yards beautiful with plants, trees and flowers.
Mr. G loves Jesus and looks forward to helping his students gain a sound moral compass, a positive student attitude and a strong work ethic.