International Christian High School was originally organized in 1968 as Cedar Grove Christian Academy by Cedar Grove Church as the first Christian high school in Philadelphia. By 1972 the school had developed into a full K-12 program.  However, in 1998 the high school sought its own identity and organized under the name International Christian High School.  After many years of renting space from a church on Tabor Road, the school moved into its current home along Tabor Avenue in 2018.  This space has enabled the high school to grow both in size and vision.  The fall of 2021 saw a celebration as the school received accreditation through the Association of Christian School International (ACSI).
Our school is home to many in our local community as well as a temporary placement for students from all over the world.  Our aim is to be made up of approximately 30% international students from different countries and 70% local students from the neighborhoods of Philadelphia.  Students work together to break barriers and learn from each other in this one of a kind learning environment.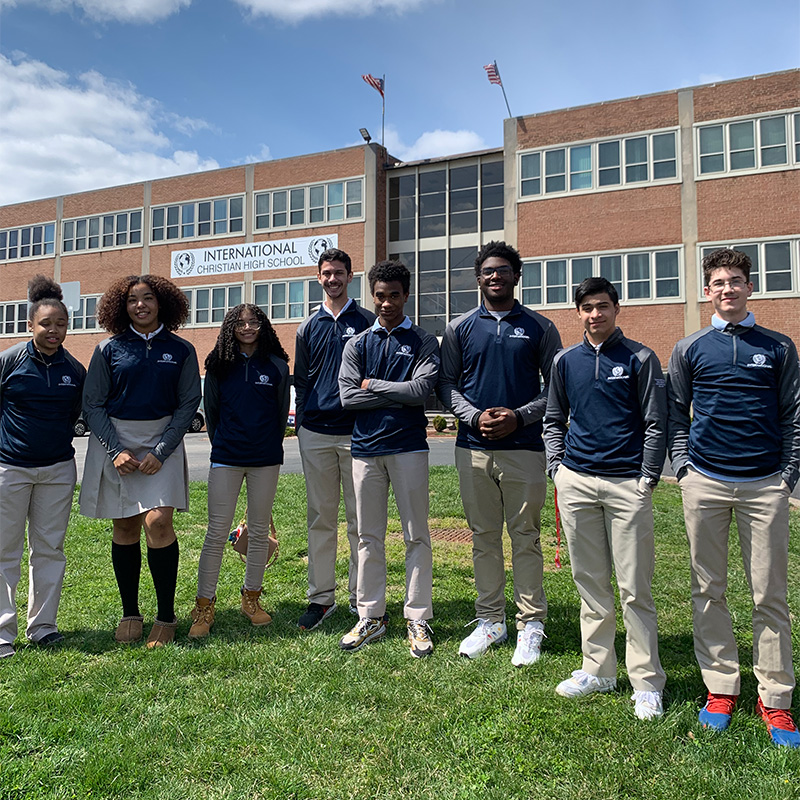 Our Vision
To provide an excellent education in a safe, caring, and Christ-Centered community.
Our Mission
To promote transformational growth through Biblical truth and engaged faculty, preparing students to reach their fullest potential in a multicultural community.