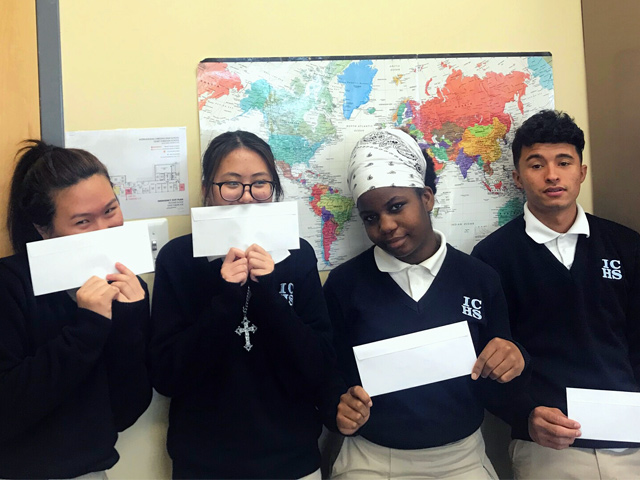 During the past week, our English as a Second Language students were working hard on learning how to write an informal letter. The students learned about heading, body, address information, closing and P.S. (post script). They even learned what a stamp is!
Some of the places where they send the letters were: Brazil, Vietnam, Philadelphia, and Colombia. Of course, before they began to write the letter they had to think of someone they would like to send an informal letter and that they knew the address. That was not easy, as nowadays we text, facetime or send private messages on Instagram. We don't know our friend's address!
If you happen to receive one of our letters, feel free to answer it. We would love to read it in class and work on our reading skills.